A Deed-Restricted Subdivision in Wright City, Missouri
---
WE FINANCE ALL LOTS AND HOMES WE OWN
---
What is Fawn Lakes?
Fawn Lakes is a lovely 3+ acre lake-development lots for manufactured, modular, or stick-built homes. Located in this development is a 12+ acre fish-stocked lake. Each lot has electric, phone, and septic is also available upon request for an additional fee.
Why Choose Fawn Lakes?
You can own your home and land for the same amount as you pay rent to a landlord each month.
Rates are still very low.
You are investing in property that will not depreciate will gain value over the years.
St. Louis is moving more West, so the value will only continue to increase.
Fawn Lakes is idea for peaceful living, yet near to major cities and highways.
How Do I Get Started?
First, make an appointment to see the property.
If you do not own your own home, we have a dealer available so you can buy one soon!
You can decide to build a house.
We have contractors available for you to contact regarding preparing your new lot, as well as transporting your home.
We have a financial representative for any of your financing needs.
Move in to your new home and land ~ enjoy your new space!
No Money Down Financing Available!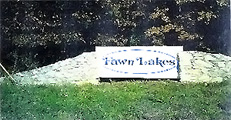 The entrance to the community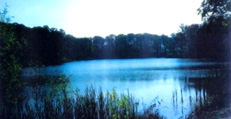 The beautiful 12+ acre lake.
Use is restricted to residents of Fawn Lakes.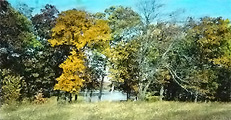 Fawn Lakes in the Fall
---
Where is Fawn Lakes Located?
We are located 5 miles northeast of Warrenton, Missouri. The subdivision sets in two counties which are Warren and Lincoln Counties. Click here for a map and directions.
Call Today Toll-Free 888-769-9478
224 Westwind Trail
Wright City, Missouri 63390
Click here
to email us.
---
Join our Mailing List to Receive Updates!
Your Email Address:

Visit our partner community!
Stoney Brook
is located in the greater St. Louis area.
---